Urmeneta Reserva is the expression of the elegance in flavors, aromas and sensations, given by the quality of the grapes from different parts of Chilean Central Valley and dedication of the winemaker in his creation.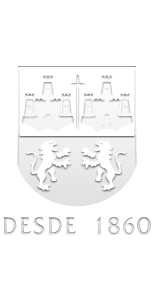 Reserva Cabernet Sauvignon

Intense red ruby red in colour and aromas of black plums and chocolate. On the palate blackberries, ripe red fruits and tosted notes. A balanced wine with a nice and long finish. Enjoy with roast beef, grilled chicken, cheeses, lamb, pastas, tuna and spicy soups.

Reserva Merlot

Intense red ruby in colour and aromas of black plums. On the palate, soft structure, blackberries, tobacco and chocolate. Nice and long finish. Enjoy it with white meats, pork, game birds, pastas, cheeses, salmon and ham.

Reserva Carmenère

This wine has red ruby colour and aromas of red fruits, with chocolate and spicy notes. On the palate it has soft tannins, good body and a nice and long finish. Enjoy it with baked white meats, risotto and strong cheeses.

Reserva Sauvignon Blanc

This Chardonnay has a vivid yellow colour with green tones at the bottom. It is an intense and fresh wine, full of citrus aromas blended with tropical flavors like peach, pineapple and hints of banana. The perfect acidity remarks its fresh style and sweet mouth sensation. This wine is ideal for preparations with poultry, rabbit and pasta.

Reserva Chardonnay

This Sauvignon Blanc has a straw yellow colour with pale greenish hues. Intense wine with citric grapefruit notes blended with tropical aromas like mango and peach. It is a light-medium body wine, with a good acidity, fresh style and good persistence. Ideal to enjoy with seafood, pasta, goat cheese and sauces using curries, vegetables, and tomatoes.