Our Reserva Especial Range,  is called "Río de Cobre" due to that in the middle of the 19th century, at the short age of 22, the visionary Chilean businessman, José Tomás Urmeneta, started to exploit the mine "Pique de Tamaya",. Also known as the «Copper River» ( "Rio de Cobre" in Spanish language) , this mine with its great production allowed Chile´s consolidation as one of the first and main copper-producer countries in the world until today.
In honour to Rio de Cobre and the importance of this mineral to our country we select the best grapes from different valleys to each variety and make this excellent Reserva Especial wines.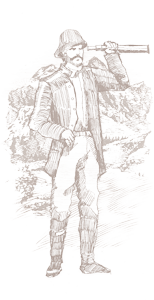 Cabernet Sauvignon

This Cabernet Sauvignon shows an intense and deep ruby red colour. The nose presents considerable complexity with high fruit intensity and prominent notes of red fruits, cherries, berries, and sweet spices blended with soft notes of toast, vanilla, coffee and cedar. On the palate has good volume and is well-structured, with nicely melded fruit and oak, ripe, velvety tannins and a long finish.

Merlot

This Merlot has a ruby red colour, with violet hues. The nose is interesting, with aromas of red fruits, such as raspberries, strawberry and plums. Barrel aging give mild notes of toast, chocolate, coffee, cedar and cinnamon. On the palate shows good body, with ripe and well-balanced tannins that lead the wine to a long and persistent finish.

Pinot Noir

This Pinot Noir shows a light ruby-red colour and aromas of red fruits such as berries and cherries that blend nicely with subtle notes of dried flowers, cinnamon, vanilla, and toasty notes from the oak barrels. This wine is fruity and medium-bodied on the palate, with soft and ripe tannins. Well rounded and elegant.

Sauvignon Blanc

This Sauvignon Blanc shows a pale yellow colour, with intense fruity aromas, as pineapple and lime, with citrus notes and vanilla and toasted hints. On the palate is fresh and fruity, with good acidity and a long finish.

Chardonnay

This Chardonnay has a pale yellow colour, with greenish hues and intense fresh tropical fruits and citrus fruits aromas, melted with subtle toasted, toffee and vanilla notes provided by wood. On the palate is well balanced and fresh, melting mineral and fruity characters. It has a long and persistent finish.